How You Can Help
The TBE Religious Practices Committee could use your help this High Holy Day season.
Like to welcome people and make them feel at home?  Please join our team of ushers, which we need at each of the big services.  Can you help out?  If so, please sign up here: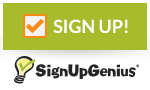 If shopping and arranging food is more your style,  we need you, too.  Just before Yom Kippur, we need volunteers to help buy (you will be reimbursed), and plate the food for our community break-the-fast.  Take a look at the tasks and take on one or two.  You'll fulfill many mitzvot in one (or two) good deeds!
Click HERE to go to our sign-up document.    Write to Merrick Brodsky at ritual@betheljc.org if you want to help with the food preparation or have questions.
L'Shana Tovah